Hello all,
I'm trying to print properly dotted lines but for me it's impossible with lower printing scales. From 1/100 and over it is good, because dots look almost round, but in lower scales like 1/10 dots are not round anymore, they're small lines that overlap one over each other. Also, in polylines, this "small lines" are always in the same direction, so the thickness of the polyline changes depending of the direction of the segment.
Here you can see a test I did. I draw a polyline and scaled it for three different printing scales, so that the final size in the paper of the polyline is the same for all the scales. This is how I see the polyline at 1/1000: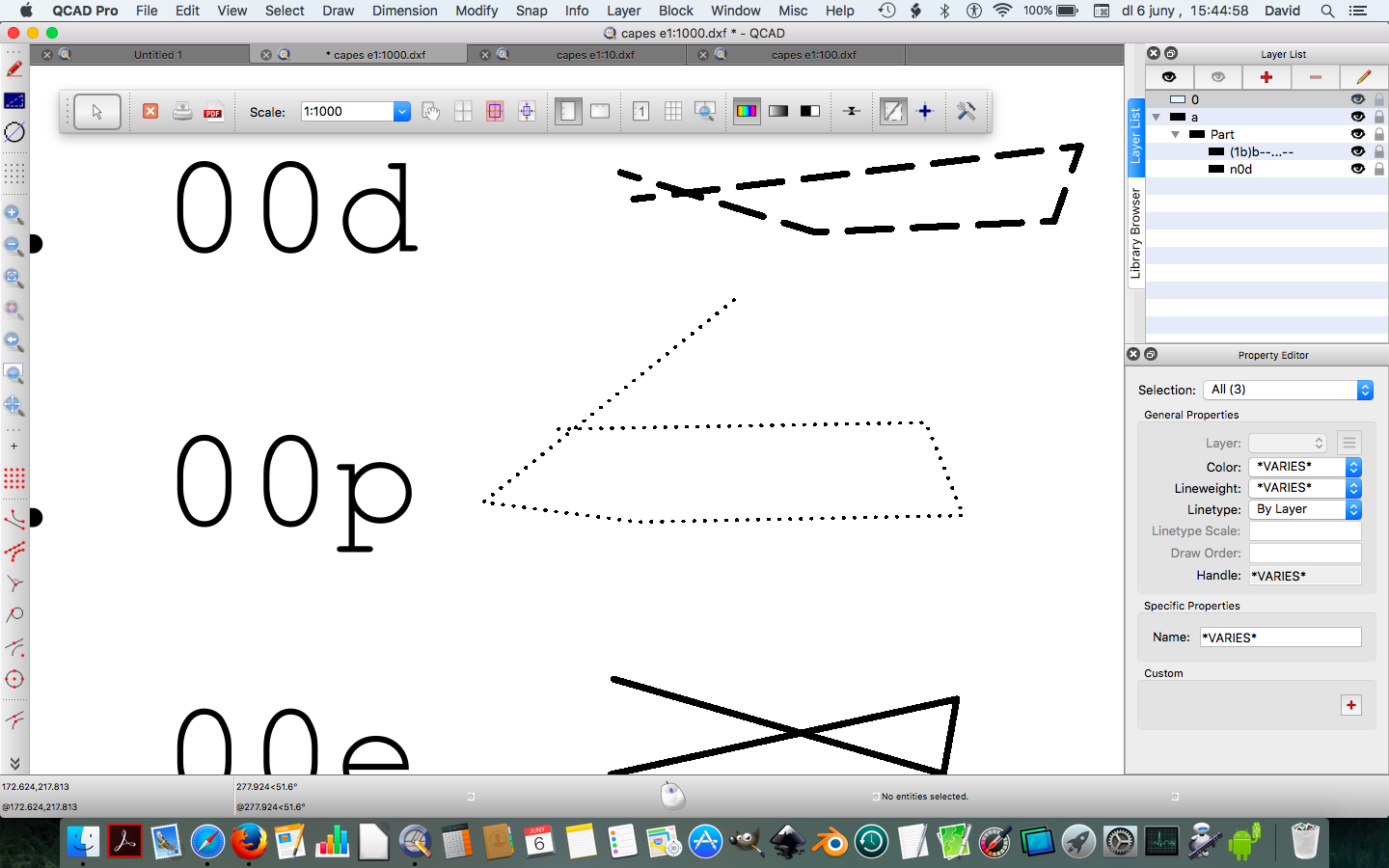 Here it is at 1/100. It starts to be not good: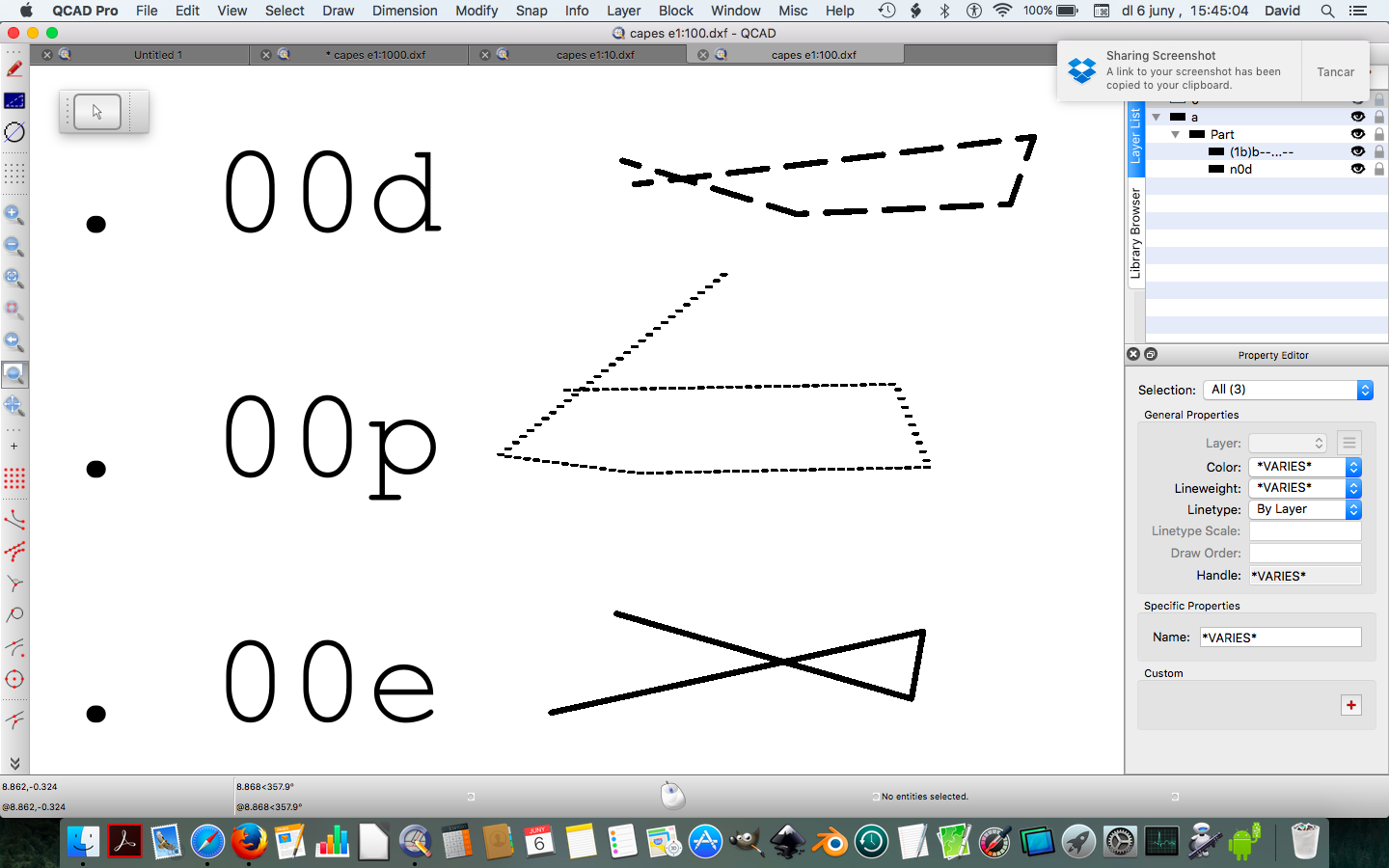 And this is the same at 1/10 scale: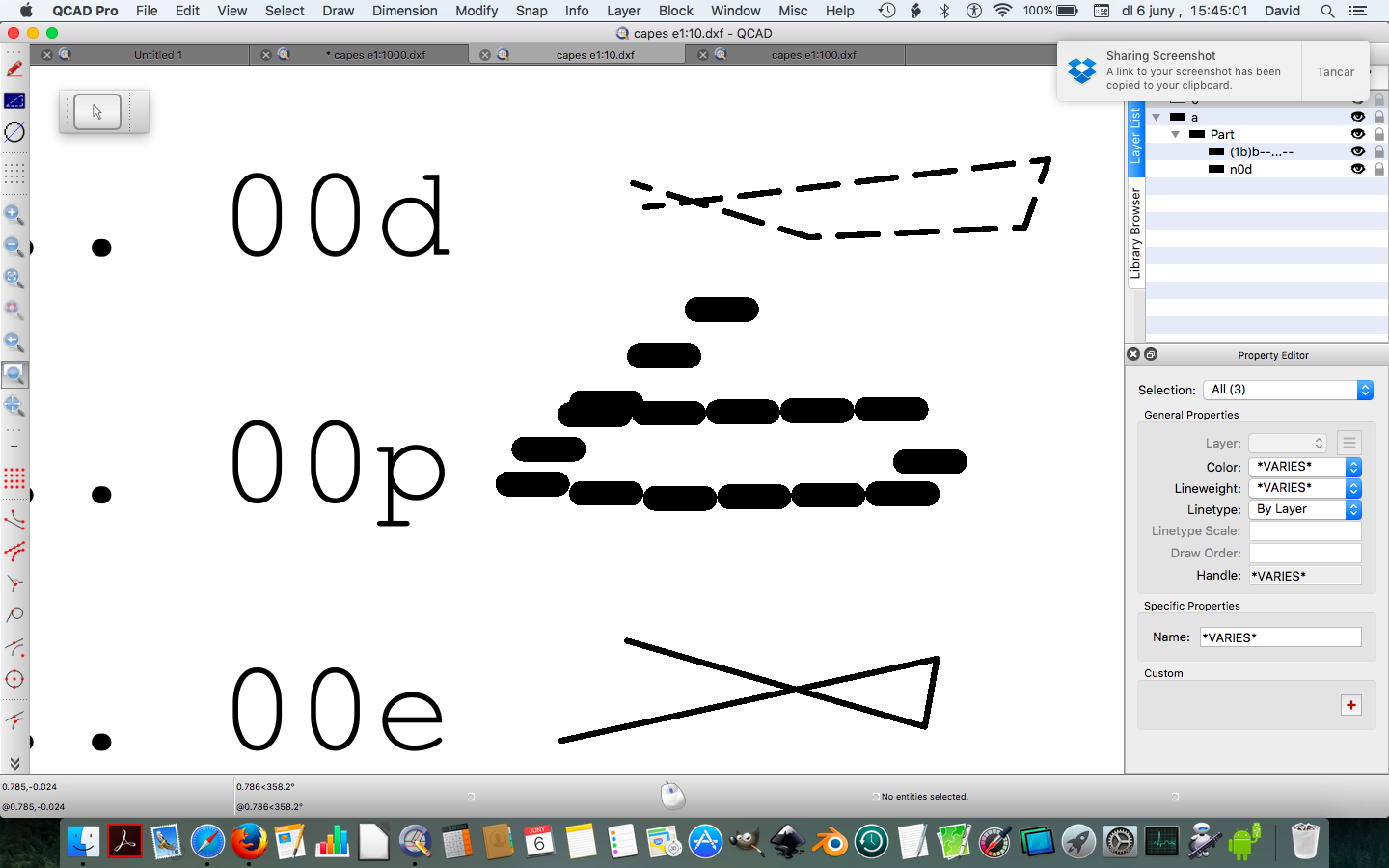 My question is: is it possible to diminish this length of the "dot"? Maybe there is some other solution...
I'm working with metric system, meters for model space and millimeters for paper space. I have "Scale linetype patterns by line weight" option enabled.
I'm using QCAD Professional 3.15.2.0 in Mac OS X.
Thanks!